Maligned as being irresponsible, entitled and absorbed by screens, Gen Z has been society's favourite punching bag for some time now. But critics may need to think again before badmouthing today's kids because this generation is quickly emerging as the next big thing.
You've heard plenty about young entrepreneurs in their 20s, but how about a 16-year-old CEO? China's tech youth Chen Yuheng, CEO of new generation communication app H3Y!, is one of the youth unicorns who became CEO at the age of 13 and raised ¥130 million (US$142 million) for his start-up in 2017. He was crowned as the first Gen Z and the country's youngest person to ever make it onto the Hurun China Under 30s to Watch 2019 list.
Chen's background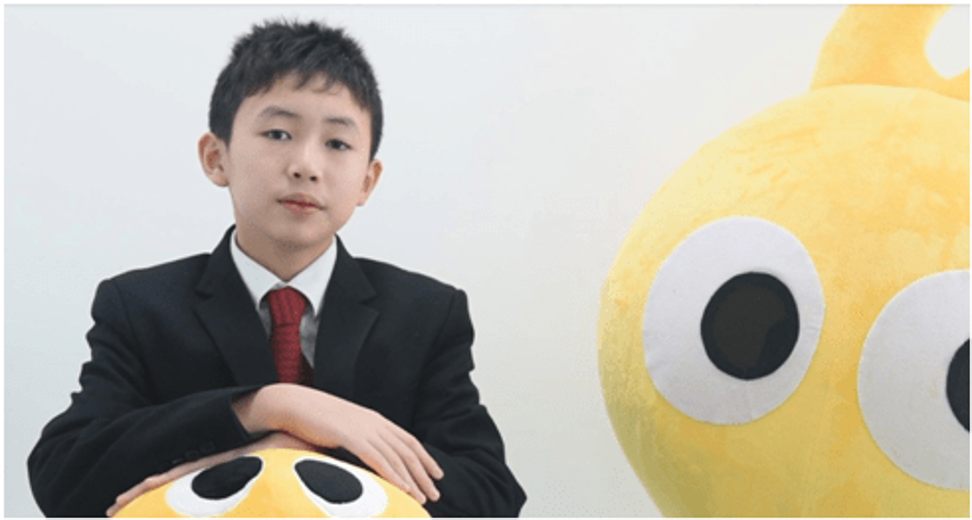 Born in Seattle in 2004 and now based in Shanghai, Chen began building his own social media app, H3Y!, when he was only 11 years old. He counts Steve Jobs and Elon Musk as his idols.
The idea for H3Y! came to him when he realised the most widely used social media apps in China, such as WeChat, Weibo and QQ, are geared towards the older generation. Not only do they offer little privacy, the type of content you would typically see on the app – weight loss tips, cooking recipes, etc – aren't exactly what your average teenager is interested in. With this in mind, Chen enlisted his younger brother's help to build an app specifically aimed at teenagers. He made his pitch on start-up show You're Miracle aired on Hubei TV. The app received funding from KTB Investment Group and Alibaba in 2015 and launched to the public in December of the same year.
The social app gained popularity among Chinese linglinghou, people who were born after 2000 with its cute setting-focused backgrounds, unconventional gestures and quirky functions specifically designed catering to Gen Z tastes. By the following month, it already had more than 21,000 registered users.
Source: https://www.scmp.com/magazines/style/news-trends/article/3083975/who-millionaire-chen-yuheng-chinese-gen-z-tech