Dozens of pupils from at least six schools marked the one-year anniversary of the anti-government movement and protested against the Hong Kong national security law on Friday, despite warnings from the education minister not to do so.Students who spoke to the Post said they had not been deterred by Secretary for Education Kevin Yeung Yun-hung's letter to schools on Wednesday, which told them not to chant slogans, form human chains, or sing songs containing political messages, and asked principals or teachers to take action if pupils did not stop when told.
About 20 students from True Light Girls' College and ELCHK Lutheran Secondary School in Yau Ma Tei, some wearing uniforms and others dressed in black, formed a human chain near their schools at 7.30am and chanted protest slogans including "Five demands, not one less" and "Hong Kong independence, the only way out".
They also sang the popular protester anthem Glory to Hong Kong, which Yeung said was "clear propaganda" with a political message that should be banned at schools.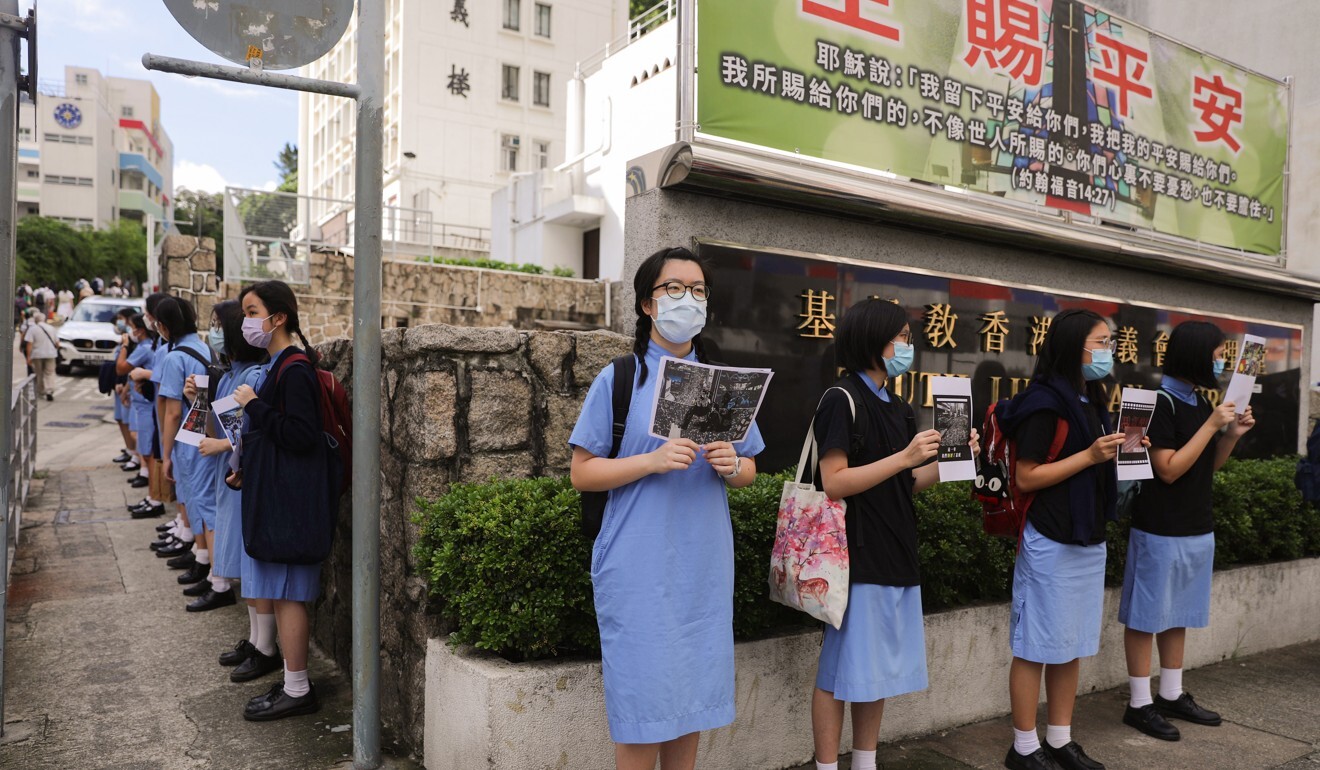 ELCHK Lutheran Secondary School and True Light Girls College pupils formed a human chain in protest against the national security law. Photo: Sam TsangA Form Five student at True Light Girls' College, surnamed Wong, said she hoped to oppose the national security law, as well as mark the one year anniversary of anti-government protests, which first erupted last June.
"I'm worried that the [national security law] would suppress our freedom of speech, especially when many details of the legislation are not clear yet," the 17-year-old said.
"Forming a human chain is a peaceful activity … I'm not afraid of follow-up actions being taken because many of us are taking part together."
Source: https://www.scmp.com/news/hong-kong/education/article/3088732/defiant-hong-kong-school-pupils-ignore-education-chiefs