A faded and creased document that was the difference between life and death for a family of Polish Jews fleeing Nazi Germany has been discovered in the United States, shedding new light on the role that a Japanese diplomat played in ushering refugees to safety in Japan and beyond. Much is already known about Chiune Sugihara, who was stationed in Lithuania and defied Tokyo's orders to issue thousands of visas to Jews, later being dubbed the "Japanese Schindler", after the German industrialist Oskar Schindler who saved hundreds of Jews during World War II. But the latest discovery highlights how more government officials helped Jews fleeing persecution some eight decades ago.
"When it comes to visas issued to Jews, Sugihara is widely known but only now are we discovering that more Japanese diplomats also provided travel documents to refugees when they should not have," said researcher Akira Kitade.
"But very few people have heard of Saburo Nei," he added. "So this document is an extremely important find that helps us to piece the puzzle together a little better."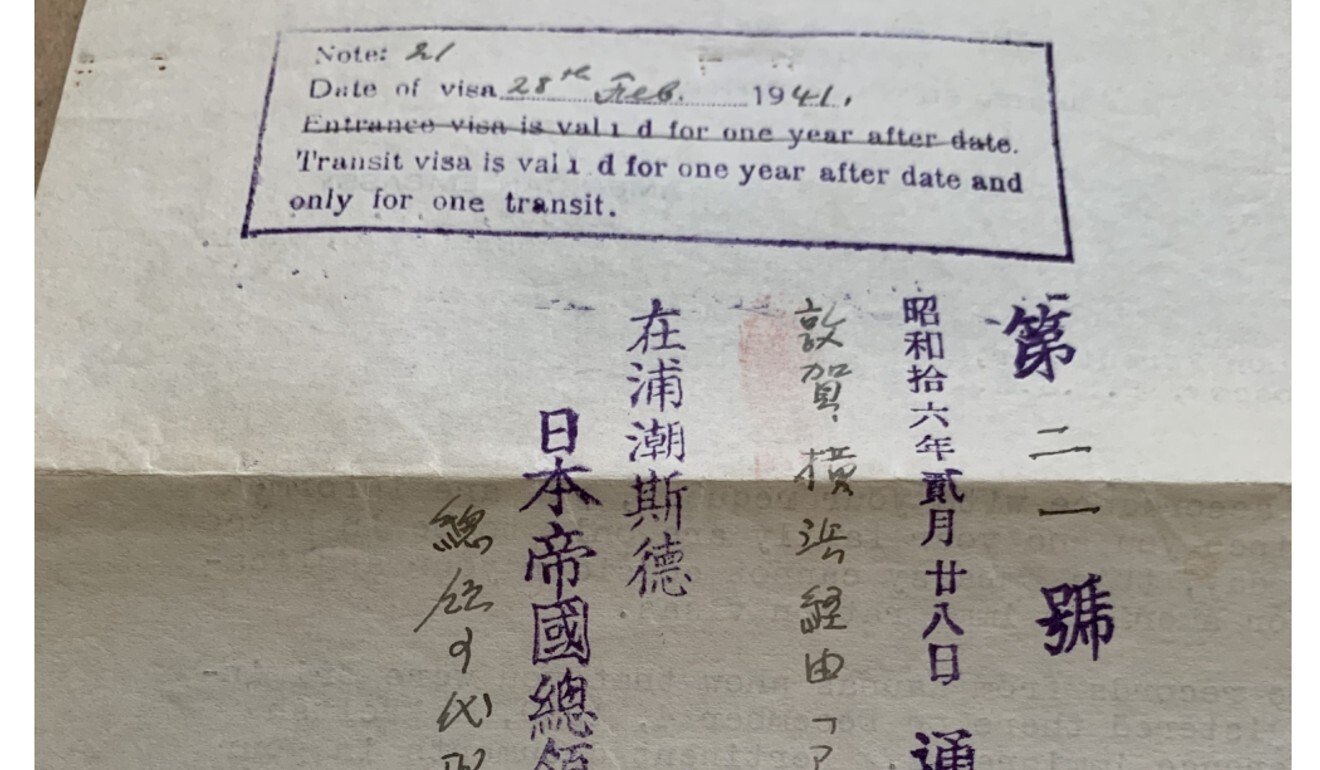 Kitade specialises in the history of the Japan Travel Bureau, which was formed in 1912 as the forerunner of the travel firm JTB Corp., and discovered that a number of company employees also aided refugees trying to reach Japan.
Records in Moscow indicate that Nei, who was stationed at the Japanese consulate in Vladivostok in 1941, issued travel documents to Jews who had escaped from Eastern Europe by taking the Trans-Siberian Railway to the Pacific port city and were trying to reach a third nation. It was believed, however, that none of the visas had survived.
"A friend who is a Holocaust researcher in Philadelphia contacted me to say that someone had found a document and they were not sure what it was because it was written in Japanese," Kitade said. "As soon as I saw the name, I realised that this was a visa issued by Nei in Vladivostok – and I knew that it was a very important discovery."
The visa is dated February 28, 1941, and is for a Jewish refugee named Simon Korentajer, his wife and daughter. The family fled Poland after the German invasion in September 1939 and travelled to Lithuania and on to Moscow, shortly before Germany invaded the Soviet Union.
Another document discovered in the US shows that an appeal to the US embassy in Moscow for immigration visas was turned down, leaving the family with little option but to continue heading east in search of sanctuary.
Source: https://www.scmp.com/week-asia/lifestyle-culture/article/3087596/second-japanese-schindler-uncovered-how-diplomat-helped